Happy Holidays Await Those Who Hustle
The heralded holiday shopping season is known and cherished for putting retailers back in the black. So much so, that the term Black Friday, which dates back to the 50s & 60s, is used to describe the day after Thanksgiving where retailers begin to turn a profit – going from "in the red" to "in the black." But thanks to COVID-19, this holiday shopping season is going to look a little different for retailers.
The pandemic has delivered a huge blow to retailers, and analysts are predicting total US retail sales will drop by 10.5% in 2020, which is even more significant than the 8.2% drop seen amidst the 2009 the recession. While eCommerce sales may be up 18%, sadly, it's not enough to make up for the entire sector when you look at the ratio of eCommerce sales (roughly 15%) to brick-and-mortar sales (roughly 85%).
The good news is there's still hope for this holiday season. Some are predicting eCommerce may contribute as much as 30% of holiday sales. In addition, many consumers are reporting a heightened desire to make this holiday season more special than ever. While shoppers contemplate speculations of another COVID-19 spike hitting around December, they want to make sure their homes are as festive and inviting as possible, so they can focus on celebrating with their families and making some memories worth their salt.
For brands, there are some big opportunities to ensure your marketing strategy is on point this holiday season, but time is of the essence. The shopping season is predicted to start even earlier this year – so there's no time to waste.
To help brands put their best foot forward and take advantage of the new opportunities that do exist, we've put together our top 5 tips for tackling the CV-19 holiday shopping season:
TIP 1 – Embrace Extra
In a typical year, Pinterest starts seeing searches for things like "Christmas gift ideas," "holiday recipes," "Christmas," "holidays," and "holiday décor" in June or July. In 2020, Pinterest began to see hungry holiday search numbers begin to surge in April. When Pinterest talked to their pinners, they quickly learned folks are really looking to swing for the fences this holiday season. Shoppers have had a year that's cup runneth over with uncertainty, stress, cancellations and changed plans. Consumers now want to take back some control where they can and make meaningful experiences for their families and friends. One pinner said it best –
"I really want it to be super Christmas-y and kind of over the top this year to get the feeling of Christmas without family. It's very important for me for the kids to feel like they're not missing out. I'll be going above and beyond with tons of decorations and a tree and activities. It's very important."

– Female Pinner, 30s
Brands have an opportunity to help their shoppers go big, in a big way. For example, despite most working from home and not anticipating holiday social engagements, people are still looking for sumptuous holiday duds to bring some serious cheer, sparkle and swagger. Holiday cooking will also reach new heights, with time on consumers' hands to dust off favorite recipes and try out some new ones. Brands that can step up their own holiday game and satiate shoppers' insatiable holiday appetites will be rewarded handsomely. While shoppers may not be able to get their browsing fix by strolling through the malls this year, brands can help fulfill that shopping experience craving by creating online browsing experiences. Brands that can provide consumers with "popular" and "trending" items plus updates on "what's new" or "just in" will capitalize on this year's holiday hungers by simplifying, expediting and satiating people's shopping experience.
TIP 2 – Digital Domination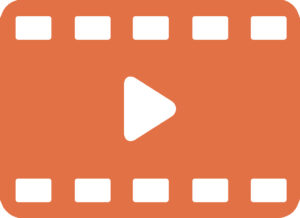 With as much as 30% of holiday shopping expected to transpire in the eCommerce ecosystem, dialing in your digital game is key. Brands must dominate the digital dojo. One key to success is making sure your user experience is firing on all cylinders. Over 82% of consumers abandoned online purchases during the 2019 holiday shopping season based on just one of the following reasons alone:
Font size was too small.
Web content did not fit on their screen.
The page or app took too long to load.
Images were not clear enough.
They had trouble typing into text boxes.
Product information was difficult to read and view.
The issues above are simple to remedy and essential to conversion. To ensure you're ready to rock, you need to be testing and optimizing your digital platform now. Once November hits, your email campaigns should be firing as planned, and your landing pages should be optimized for all platforms and devices.

Another incredibly important space brands need to embrace and optimize among the digital landscape is video. Video consumption has skyrocketed during the pandemic. And whether or not TikTok is banned or not by Christmas, video consumption shows no signs of slowing. Considering video ads are 3X more likely to capture consumers' attention, and after seeing brands on YouTube 70% of consumers are making a purchase, incorporating video content into your digital strategy is a holiday must-have.
TIP 3 – Journey All the Way
If you're only thinking about the transaction, you're missing the forest for the trees. In order to make the most of this holiday shopping season, brands must be taking into account the entire customer journey – from awareness and consideration to purchase and loyalty and advocacy for the big kick finish.

With 75% of consumers planning to shop online, and 3 of 4 shoppers using Google Search, Maps or YouTube, brands have more ways than ever to get discovered earlier in the customer journey. Getting on shoppers' radars and becoming part of the consideration set early sets your brand up for holiday gold.
TIP 4 – If You're Not Early, You're Late
Shoppers are longing for something to look forward to, and the holidays are a comforting cure for their bruised and battered souls. And with the word on the street saying Amazon's moving Prime Day to October, the holiday shopping season is expected to ignite well ahead of schedule. Walmart, not wanting to be left behind, has recently launched Walmart+ to compete with Amazon Prime's premium shipping offerings. While Walmart+ may not offer the content Amazon Prime can deliver, there's no doubt Walmart's looking to compete with the online retail giant, not to mention position itself competitively against an early holiday appeal from Amazon.

For brands, this means shoppers will be expecting retailers and brands to have their holiday promotions start sooner than in years past. Brands that haven't moved up their holiday promotions and activity, will likely lose shoppers to competitors who have and are ready for the surge. And with 64% of holiday shoppers exploring more new products during the holiday season than the rest of the year, brands need to do everything they can to hold onto every shopper they can. In general, Covid-19 has accelerated and spawned consumer trends to try new things, making them more adventurous and open to new brands and products than seasons past. As a result, brands must protect themselves.
TIP 5 – Crush the Customer Experience
Covid-19 will have a huge impact on the consumer holiday shopping experience. Buy Online, Pick Up InStore (BOPIS) has seen a YOY growth of 195% among consumers. 47% of shoppers report they're planning to use BOPIS for their holiday shopping, and 53% of shoppers will be looking for stores that offer contactless shopping. Furthermore, analysts are predicting a shipping surge as shopping gets closer to the holidays and fulfillment on "arrive in time for Christmas" may not be feasible as it was in years past due to shippers like UPS or FedEx getting swamped.

For retailers, managing shoppers' expectations is crucial. Providing clear and honest communication concerning delivery times is essential to help consumers avoid surprises like missing gifts under the tree. Letting your customers know you're looking out for them is worth its weight in silver and gold.
Brands can also utilize local inventory ads to provide up-to-date inventory info, then designate which items are available for curbside pickup. The more transparent you can be with your shoppers, the better the shopper experience will be. Remember, happy shoppers are frequent shoppers.
The holiday shopping season is a party no retailer wants or can afford to be late to. Thankfully, Unbound's unique architecture and dynamic skillsets allow us to work quickly to optimize your marketing strategies and ensure your brand is prepared to be victorious not victimized this holiday season. Our nimble team of strategists can quickly evaluate your retail, digital and content strategies, finding untapped potential and places to optimize brand communications and maximize your sales.
Sources: eMarketer, Pinterest – Earlier than Ever Holiday 2020, Google 2020 Retail Guide, 2020 Facebook Holiday Package, SailThru 2020 Holiday Marketing Playbook